Archive for September, 2013
ASHENSPHIRE - Speak Not of the Laudanum Quandary
Label: code666 - "Speak Not of the Laudanum Quandary" is a harrowing, yet distinctly human odyssey through the absurdities and tragedies of British imperialism, voiced in an appropriately deranged sprechgesang by the band's creative director, Alasdair Dunn. The band takes influence from the original approach to black metal found in bands such as A Forest of Stars, Dødheimsgard, Vulture Industries and Pensées Nocturnes, along with a strong taste for theatrics in the vein of Devil Doll and Diamanda Galas. Recorded and Mixed by Greg Chandler (Esoteric, Fen) Mastered by Brad Boatright (Sunn O))), Bell Witch, Yob, Converge), Artwork by Ryan Mutter, logo by View from The Coffin.
TERRA - Mors Secunda
Label: code666 - Terra are an atmospheric black metal band from Cambridge, England, who have quickly left a lasting impression on the U.K. Black metal scene. Incorporating elements of Drone and Post-rock, Terra create a unique and intense form of obscure music with dark, brooding bass lines and terrific elemental drumming creating an experience that ebbs, flows, leaps and soars through a panoply of emotions, textures and moods.
AENAON - Hypnosophy
Label: code666 - third Incredible album from Greek Progressive Black Metallers Aenaon, a work of vision and devotion. Dreamlike yet nightmarish, sensual yet dark, an extreme and progressive musical effort complemented by the unique art of Łukasz Wodyński . "Hypnosophy" is a portal to a glorious surrealistic journey.
HRYRE - From Mortality To Infinity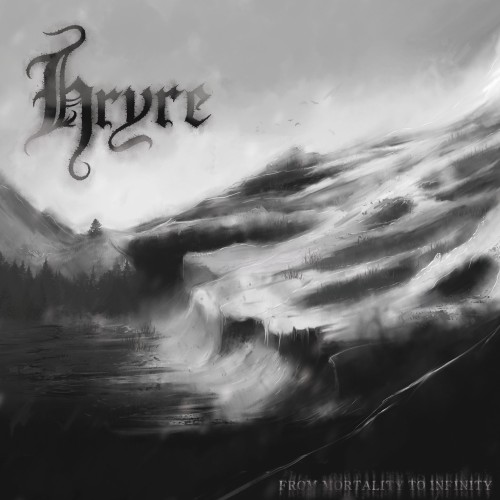 Label: code666 - Stellar Atmospheric Black Metal from West Yorkshire, England. Hryre's debut album blends elements from the harshest Black Metal tradition with Folk and Progressive influences with excellent results. The lyrics are rooted in political and cultural history of England, but the band also draws inspiration from the nature and the English countryside. One of the most impressive debut album of the year, "From Mortality to Infinity" will please fans of Emperor, Fen and Winterfyllet.
DIABOLICUM - Ia Pazuzu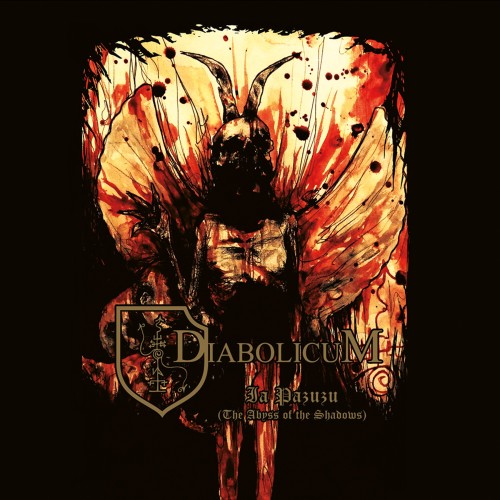 Label: code666 - Following a fourteen-year slumber, cult Swedish industrial black metal misanthropes, DIABOLICUM, now featuring the diseased vocal conjurings of Shining's Niklas Kvarforth, return with the tormented tones of third full-length, Ia Pazuzu (The Abyss Of The Shadows). Spewing forth nine merciless tracks of sonic scorn, and featuring guest appearances by Malfeitor Fabban (Aborym) and Vargher (Naglfar, Bewitched, Ancient Wisdom), with cryptic artwork by Maxime Taccardi, Ia Pazuzu (The Abyss Of The Shadows) is anguished, devouring and destined to become a new milestone within the industrial black metal community.
IMPERIAL TRIUMPHANT - Abyssal Gods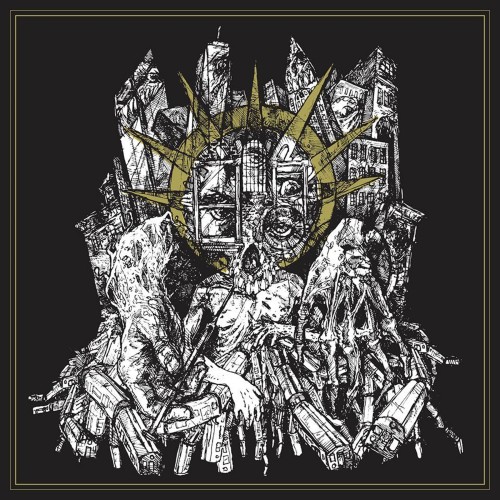 Label: code666 - New York City experimental black metal tacticians IMPERIAL TRIUMPHANT present their new album titled Abyssal Gods, mixed and mastered by Colin Marston (Gorguts, Krallice, Nader Sadek, Atheist, Origin etc.) at Menegroth, The Thousand Caves in New York and boasts the apocalyptic cover craftings of Andrew Tremblay (Deadbots, Downlow'd, Deathface etc.). Focused on urban decay and the imminent extinction of mankind, IMPERIAL TRIUMPHANT's Abyssal Gods serves as the follow-up to the band's critically applauded, 2013-released "Shrine to the Trident Throne" album and contains ten punishingly traumatic odes of strategically composed black-addled mayhem bedecked in angular riff incursions, bestial vocal tirades and an overall air of disease, dread and looming disaster as well as a guest appearance by Bloody Panda's Yoshiko Ohara and more. Once commended by No Clean Singing for, "a sickening scintillation of the surreal and the sadistic that together conjure an evocative glimpse into hell," IMPERIAL TRIUMPHANT has been orchestrating vanguard black metal since 2005. Citing an eclectic palette of influences that includes everything from Deathspell Omega to Polish post-serialism composer Krzysztof Penderecki, the band features members of investigational death metal contortionists Pyrrhon as well as instrumental rock collective Secret Chiefs 3 and New York death metal legion Malignancy.
RISE OF AVERNUS - Dramatis Personæ
Label: code666 - RISE OF AVERNUS have returned with their new offering, 'Dramatis Personæ'. Their latest EP, spanning a total running time of 30 minutes over 5 epic tracks, showcases the band's new and reinvigorated line-up taking their unique blend of doom, progressive and death metal infused with monumental orchestral scores to a whole new level. Includes a guest vocal appearance by Enslaved's Grutle Kjellson (on the song "Acta Est Fabula"). strictly limited edition of 500 copies.
MESMUR - Mesmur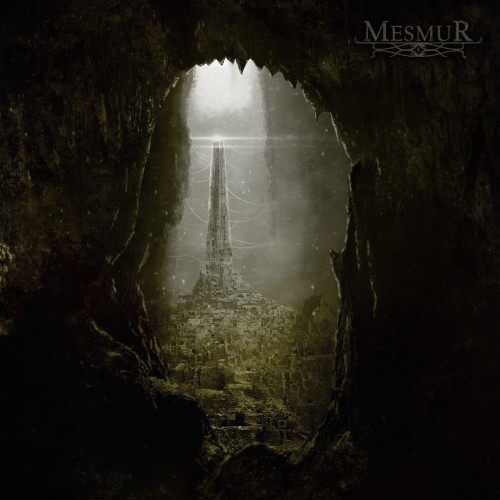 Label: code666 - An echoing thud in the chamber of human suffering, Mesmur tries to capture the sounds of a world that was doomed from the beginning. Blending influences ranging from the funerary dirges of Evoken to the mesmerizing atmosphere of Neurosis, Mesmur shows versatility in a genre where simplicity usually reigns. On the eponymous debut album, Mesmur weaves five tapestries of dread and despair, totalling about 52 minutes of runtime. Lyrical subject matter ranges from themes of isolation and paranoia, to death and loss, to cosmic cataclysm and the destruction of human society, and the album as a whole carries an almost Lovecraftian feeling of hopelessness for humanity in the face of uncontrollable horrors.
FEN - Carrion Skies
Label: code666 - Carrion Skies is the fourth album from British Progressive Black Metaller FEN. Bleaker, harder, yet at the same time more ambient, this record moves the band further away from the accepted tropes of what 'post' black metal should sound like.
SAILLE - Eldritch
Label: code666 - "Eldritch" is the third album from Epic Black Metal band Saille, a concept record exploring several well-known masterpieces of the classic and modern Horror Literature.
SYN ZE SASE TRI - Stapin Peste Stapini
Label: code666 - Third and final Opus of the Trilogy from Transilvanian metal warriors Syn Ze Sase Tri, "STĂPÎN PESTE STĂPÎNI" is strongly inspired by the bloody myth of the Ancient Dacian Legends of their motherland Transylvania… Grandiose Pagan Metal with Epic , folk and traditional influences.
DYNFARI - Vegferð Tímans
Label: code666 - Stellar atmospheric Black Metal from iceland, influenced by bands such as Austere, Woods of Desolation, Alcest, Drudkh, Burzum, Nyktalgia. Digipack Artwork by Metaztasis (Watain, Behemoth)
IMPERIAL TRIUMPHANT - Shrine to the Trident Throne
Label: code666 - New York City iconoclastic black metallers Imperial Triumphant are the new discovery from Cult label code666. Orchestrating vanguard black metal since 2005 and citing influences from Deathspell Omega to Polish Post-Serialism Composer Krzysztof Penderecki, 'Shrine to the Trident Throne' is a collection of their obscure, independent early works.
HORIZON ABLAZE - Dødsverk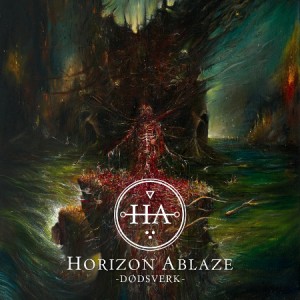 Label: code666 -Hailing from Norway, Horizon Ablaze second album titled "Dødsverk" is a Nihilistic Apocalypse of Molten Extreme Metal. Featuring members of 1349, Absu and Blood Red Throne. 10/10 in Metal temple webzine
FOLGE DEM WIND – Summoning The Twilight
Label: code666 - "To Summon Twilight"is the Third album from Primitive Black-Metal tribe Folge dem Wind, a desperate, chaotic and primordial ritual of paleolithic darkness. Mastered by Tom Kvålsvoll at Strype Audio (Dimmu Borgir, Emperor)
HAIL SPIRIT NOIR – Oi Magoi
Label: code666 - a psychoprog black metal album of trippy melodies and satyric ecstasy. MASTERED by Jens Bogren, Sweden (Opeth, Katatonia, Amon Amarth) - MIXED by Dim Douvras (Rotting Christ) ARTWORK by RA Design (Ulver
RISE OF AVERNUS - L'Appel du Vide
Label: code666 - Rise Of Avernus debut album titled "L'Appel Du Vide is a Masterpiece of Orchestral and Progressive Doom Metal, Mastered by Jens Bogren of Fascination Studios and with artwork by Seth Siro Anton of Septicflesh.
AENAON - Extance
Label: code666 - Second, incredible album from Aenaon. 65 minutes of complex, innovative arrangements & Avant-garde, Eccentric Black Metal. 11 track that simulate the question of individual's self-awareness. An epitome of underground Progressive Black Metal.
HANDFUL OF HATE – To Perdition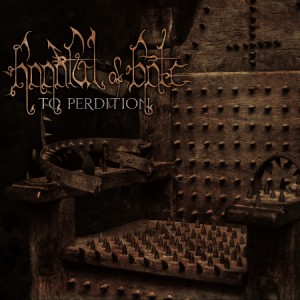 Label: code666 - HANDFUL OF HATE are celebrating 20 years of career (the band was born in 1993) and have always been masters of the Black Metal spirit, with "To Perdition", they deliver 11 killer, instantly classic anthems of Hate and Blasphemy!
CULT OF ERINYES – Blessed Extinction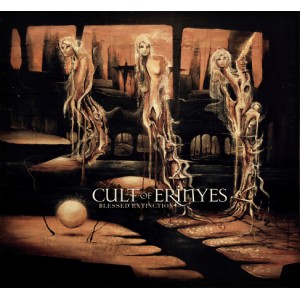 Label: code666 - Ritualistic Black Metallers Cult of Erinyes belongs to the forbidden experience, where music is merely a symptom of a higher truth. Spawned with the intention to distil artistic audacity into respected traditions with ritualistic hymns, vicious and twisted vocals, furious rhythmic and ambient digressions.
HERRSCHAFT – Les 12 Vertiges
Label: code666 - Third Groundbreaking Chapter from Electro Metal Masters Herrschaft. A 12-tracks magma of violent experimental grooves, ecstasy-driven riffs and smashing hits.
CARPE NOCTEM – In Terra Profugus
Label: code666 - Raw, Chaotic and Apocalyptic Black Metal soundscape combined with magic & obscure Icelandic lyrics. a concept album about an ethereal journey within and without the self, exploring concepts of life, death and the nature of evil. It is about overcoming and reaching understanding through strife and hardship, about self-flagellation of the soul. The album title calls upon Cain's journey into the wasteland of Nod, the self-made exile from God's creation. Imagery from nature and light references to Nordic myth permeate the text, which is both vivid and esoteric in description. Mixed and Mastered by Paso (The Secret, Ephel Duath) at Studio73, Italy
ANGRENOST – Planet Muscaria
Label: code666 - Hateful and Self-Destructive undead Black Metal. A genuine and desperate scream of venomous un-life, sucked into a very bad trip to the Gates of Hell and beyond.
EIBON LA FURIES – The Immoral Compass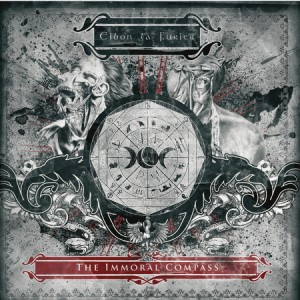 Label: code666 - Eibon la Furies, the unique blend of extremities in avant-garde black metal, evocative dark rock and cinematic ambience have produced an album that is the beauty and the beast of extreme metal.
ECNEPHIAS – Necrogod
Label: code666 - Obscure Mediterranean Occult Metal from the deep south of Italy, a concept album around the pre-christians Myths of the south hemisphere of the Earth…. Mastered by Dan Swano at Unisound Studio and featuring Sakis from Rotting Christ. Wonderful digipack edition by Pierre-Alain D. 3mmi design.
CARRIER FLUX – Objection
Label: code666 - Carrier Flux's third album titled "Objection" is an exploratory work that frays the edges of the genre. Fans of dark and atmospheric black metal will appreciate the intricate song structures & evocative qualities. the Visionary Artwork has been created by the very talented artist Costin Chioreanu.
CONTROL HUMAN DELETE – The Prime Mover
Label: code666 - 6 long years in the making, The Prime Mover is the new album from Dutch collective Control Human Delete, a stunning mixture of extravagant post black metal and industrial landscapes, a challenging journey to yet unexplored emotional feelings… These are the ingredients that are clearly audible on 'The Prime Mover': it destroys, creates, controls, and reveals
TODTGELICHTER – Apnoe
Label: code666 - "Apnoe" is the new album of the German band Todtgelichter, who have definitely broken with their past of classic Teutonic BM, this new album is nothing less than the strongest material the band has written so far, aiming to set a reference for future Metal Progressive outputs to come.
OV HOLLOWNESS – The World Ends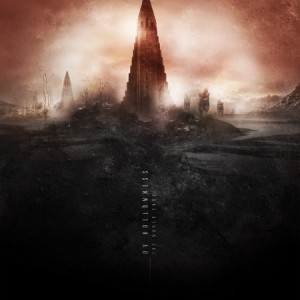 Label: code666 - "The World Ends" is the new album from black metal one-man-band Ov Hollowness from Canada, a controlled chaos of melancholic sounds while keeping intact the aggression of black metal.
THE PROPHECY – Salvation
Label: code666 - 'Salvation' is The Prophecy's fourth full-length album and their most articulate and focused work to date. Brooding, poignant, introspective and eloquent you will lose yourself in this epic Doom Metal journey through the darkness and beyond. This is an album for the connoisseur from a band that strives for perfection. Turn down the lights and enjoy.
FEN – Dustwalker
Label: code666 - FEN draws its inspiration from the windswept, desolate landscape of England's Fen region after which the band was named. By fusing the cold rage of Black Metal with more reflective influences, FEN succeeds in creating a deeply intense, atmospheric, almost otherworldly sound, redolent of loss and melancholic yearning. "Dustwalker" is the twilight descending upon empty heathland and the cries of the crows that wheel in the bunching stormclouds...
SAILLE – Ritu
Label: code666 - the second Opus from the belgian Black Metallers Saille, an obscure concept album inspired by Lovecraftian Death Rites. Majestic Black Metal for fans of thrilling, and dark epic music.. Reviews: 10/10 on Destructive Music, 5/5 on Ghost Cult Magazine, 93/100 on Metal Haven...
BLUTMOND – The Revolution is Dead!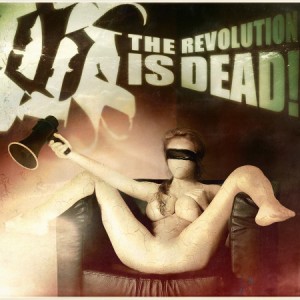 Label: code666 - Blutmond are the bleak side of the convential attitude towards the bohemian lifestyle and the urban madness made music, a whirlwind of chaos, irony, smog and awesome avantgarde black metal. featuring Anna Murphy (Eluveitie), Managarm (Varg), Markus Baltes (Autumnblaze), Fredy Schnyder (Nucleus Torn). Reviews: 14/15 on LEGACY magazine, 80/100 on METAL.de, 9,5/10 on METAL1, 5/5 on METAL IMPACT...
DYNFARI – Sem Skugginn
Label: code666 -
"Sem Skugginn" is an album that will delight fans of pure atmospheric Black Metal. The dynamism of the issues is a fact, being a sort of aural journey through the cold landscapes of Iceland... "Sem Skugginn" sounds like the country where it comes from: wild, breathtaking, cold, warm and unique. (15/15 on Legacy Magazine)
NE OBLIVISCARIS – Portal of I
Label: code666 -
Finally the debut album of one of the most revered and appreciated underground band in the world: NE OBLIVISCARIS from Australia! 71 minutes of Intense Progressive Extreme Metal like you never heard before. Another Dark gem to the code666 collection. This is the International Deluxe Digipack edition, including full booklet, A3 poster and exclusive extra artwork.
SYN ZE SASE TRI – Sub Semnul Lupului
Label: code666 -
Second Epic Opus from Transilvanian warriors Syn Ze Sase Tri, "Sub Semnul Lupului" is strongly inspired by the bloody myth of the Ancient Dacian Wolf of their motherland Transilvania… Grandiose Pagan Black Metal with folk and traditional influences.
NACHTVORST – Silence
Label: code666 -
"Silence", is the new opus from Experimental Black Metal duo NACHTVORST. Blending the dark elements from black, doom, drone and sludge metal with shoegaze and post-rock influences, this album is one of the most impressive to emerge from the underground in the last years.
AGRUSS – Morok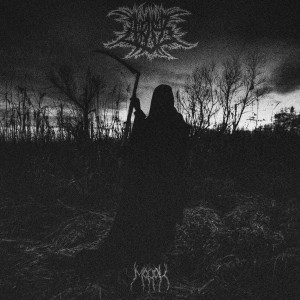 Label: code666 -
Debut Album from the Post-Atomic Sonic Tribe AGRUSS. Morok", is scheduled to hit the stores on April 26th, 2012 - a very symbolic day, since it is the 26th anniversary of the Chernobyl nuclear accident. Agruss was founded in Ukraine in 2009 and all the members of the band have grown on a land that symbolically reflects today's reality: ancient forests, swamps and rivers surrounded by three old nuclear power plants from the Sovietic era, one of which exploded in 1986, leaving a permanent scar on our planet and in the life of 6 young men.... "Morok" is their desperate scream of frustration, anger and condemnation to the world, and for the world.
ETERNAL DEFORMITY – The Beauty of Chaos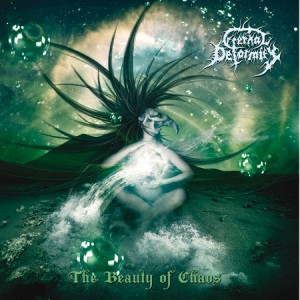 Label: code666 -
5th brand new album from the Polish band Eternal Deformity, mixing metal, gothic and progressive to display the surprising beauty of chaos...
AKPHAEZYA – Anthology IV:The Tragedy of Nerak
Label: code666 -
the French Avant Metal band Akphaezya is back with their new incredible album, written like a classic Greek Tragedy, (un)expect a Progressive Metal masterpiece in the form of an old Theatre Play. Amazing stuff
HAIL SPIRIT NOIR – Pneuma
Label: code666 -
Fantastic debut album for this Greek band, formed by members of Trascending Bizarre?, where Psychedelia, 70's Prog Rock and Black are perfectly mixed to tear your psyche apart. MASTERED by Jens Bogren, Sweden (Opeth, Katatonia, Amon Amarth) - MIXED by Dim Douvras (Rotting Christ) - ARTWORK by the american painter Jesse Peper (In Solitude)
Archives
Search